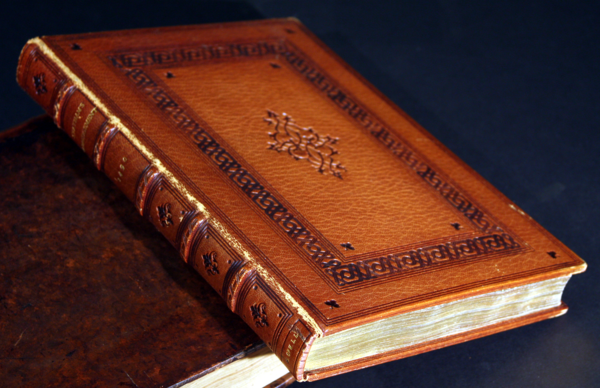 This is the earliest printed abridgement of case law and is attributed to Nicholas Statham, a mid-fifteenth century lawyer in England. It was printed by Richard Pynson, a Norman, who set up his press in England about 1490. It is thought that he had learned his trade in the shop of Guilluame Le Talleur in Rouen, France and that he commissioned Le Talleur to print this book for him.
Statham's Abridgement is the oldest book in the collection, an incunable—a term referring to the infancy of printing, specifically books printed prior to 1501. It was purchased by Arthur C. Pulling in 1938 as the Law Library's 100,000th volume.
The book is bound in brown tooled morocco binding by Robert Rivière, a leading English bookbinder of the 19th century.