Clarence Darrow to Reverend L. M. Powers, Unknown
Click on the image to view as a PDF. A transcription of the letter is on the right.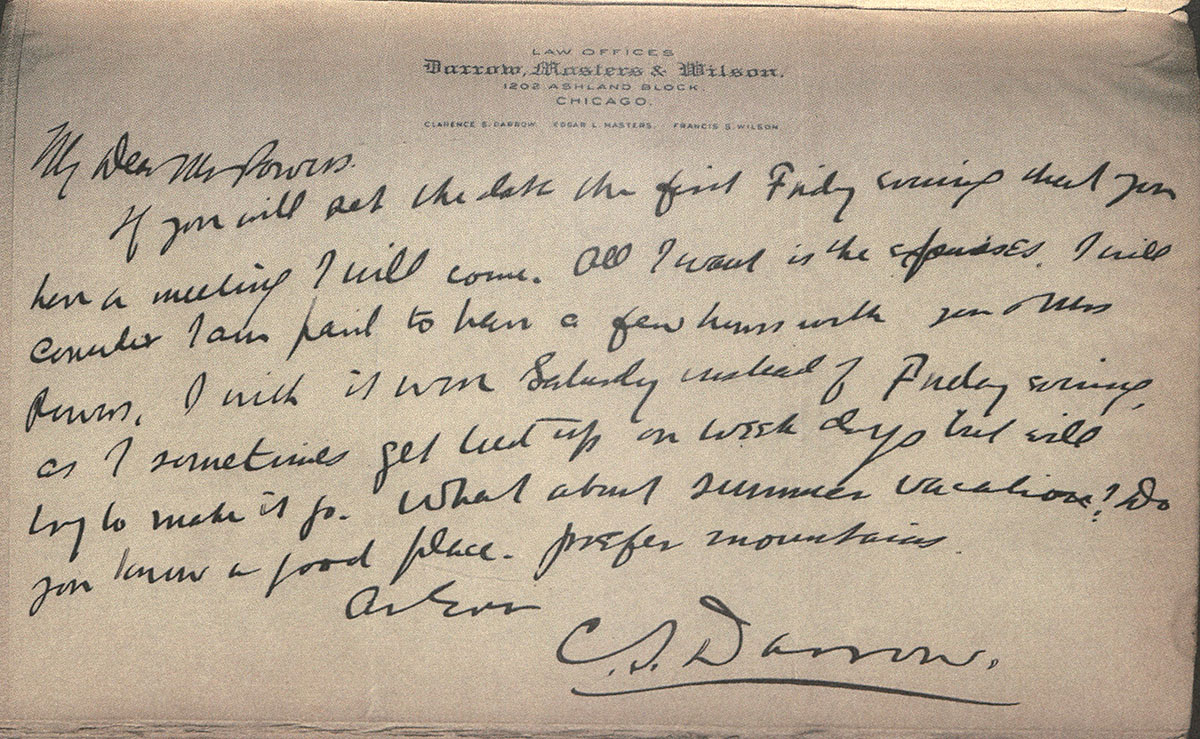 My Dear Mr. Powers
If you will get the ___ the first Friday coming that you have a meeting I will come. All I want is the expenses. I will ____ I am ____ to have a few hours with you and Mrs. Powers. I wish it was Saturday instead of Friday evening, as I sometimes get tied up on weekdays but will try to make it go. What about summer vacations? Do you know a good place. Prefer mountains.
Am ever
C. S. Darrow