Clarence Darrow to Reverend L. M. Powers, Aug 25, ????
Click on the image to view as a PDF. A transcription of the letter is on the right.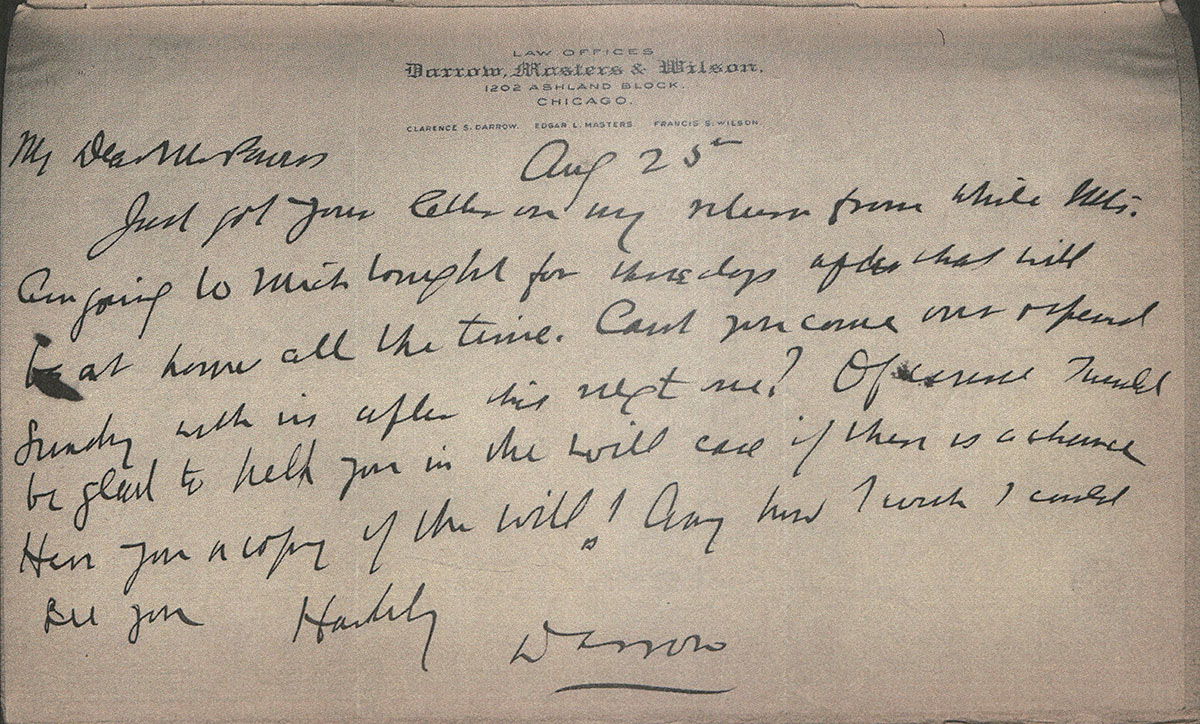 My dear Mr. Powers Aug 25th
Just got your letter on my return from White Mountains am going to Michigan tonight for three days after that will be at home all the time can't you come over ___ Sunday with us after this next one? Of course I would be glad to help you in the will case if there is a chance have you a copy of the will? Any how I wish I could see you.
Hastily
Darrow