Clarence Darrow to Reverend L. M. Powers, Jun 28, ????
Click on the image to view as a PDF. A transcription of the letter is on the right.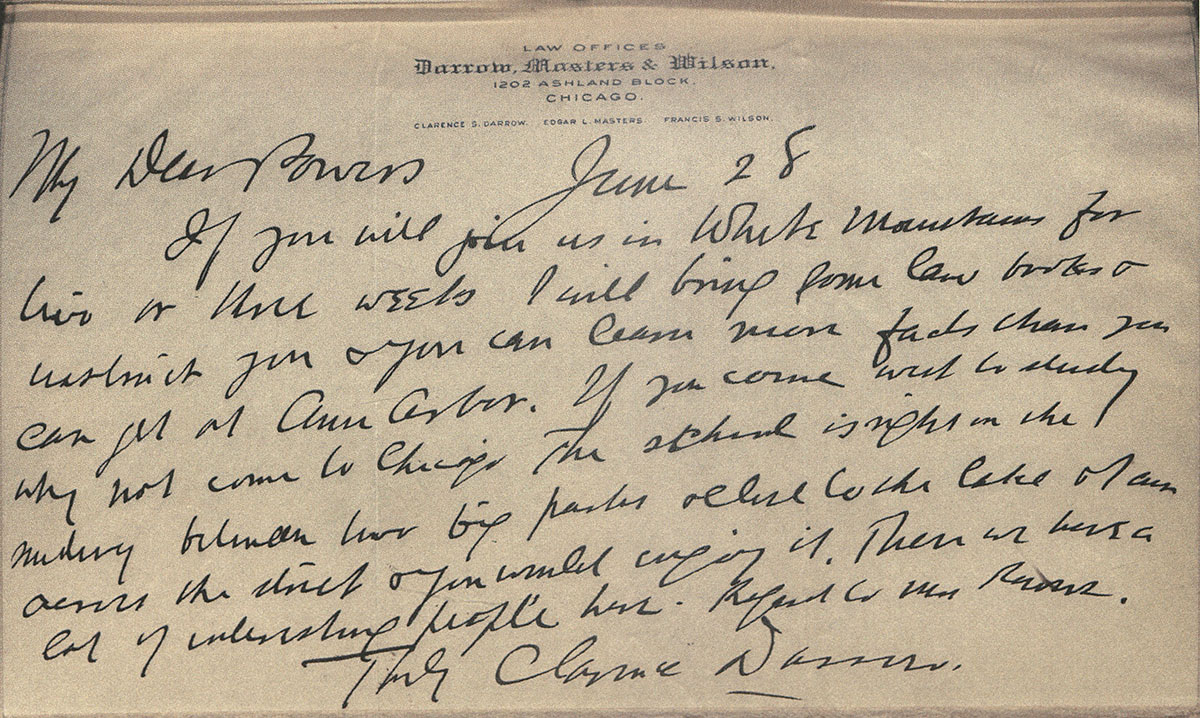 My Dear Mr. Powers June 28
If you will join us in White Mountains for two or three weeks, I will bring some law books & instruct you and you can learn more facts than you can get at Ann Arbor. If you come west to Indy why not come to Chicago. The school is right on the Midway between two big parks and close to the lake and I am across the street and you would enjoy it. there are a lot of understanding people here. Regard to Mrs. Powers.
Truly Clarence Darrow.