Clarence Darrow to Alexander Kadison, Mar 3, 1927
Click on the image to view as a PDF. A transcription of the letter is on the right.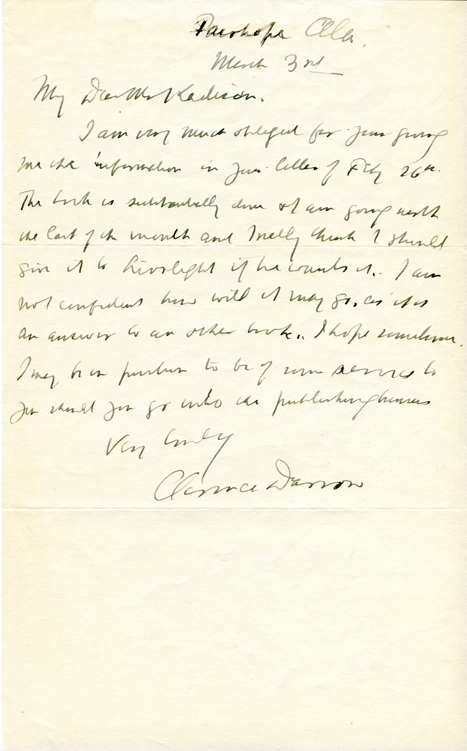 Fairhope, Ala.
March 3 rd
My Dear Kadison,
I am very much obliged for your giving me the information in your letter of Feb 26 th . The book is substantially done & I am going north the last of the month and I really think I should give it to Liveright if he wants it. I am not confident how well it may go, as it is an answer to an other book. I hope ____ I may be in position to be of some service to you should you go into the publishing business.
Very truly
Clarence Darrow