Clarence Darrow to Nathan Strauss, January 18, 1928
Click on the image to view as a PDF. A transcription of the letter is on the right.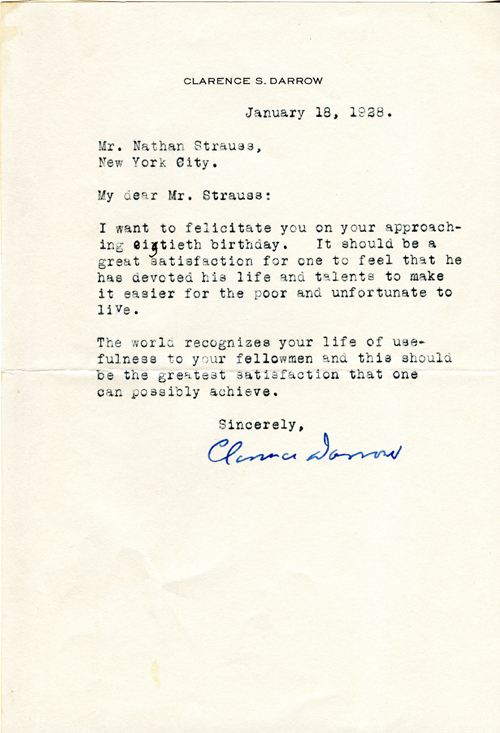 CLARENCE DARROW
January 18, 1928.
Mr. Nathan Strauss,
New York City.
My dear Mr. Strauss:
I want to felicitate you on your approaching eightieth birthday. It should be a great satisfaction for one to feel that he has devoted his life and talents to make it easier for the poor and unfortunate to live.
The world recognizes your life of usefulness to your fellowmen and this should be the greatest satisfaction that one can possibly achieve.
Sincerely,
Clarence Darrow