Irving Stone to Paul Darrow, June 3, 1948
Click on the image to view as a PDF. A transcription of the letter is on the right.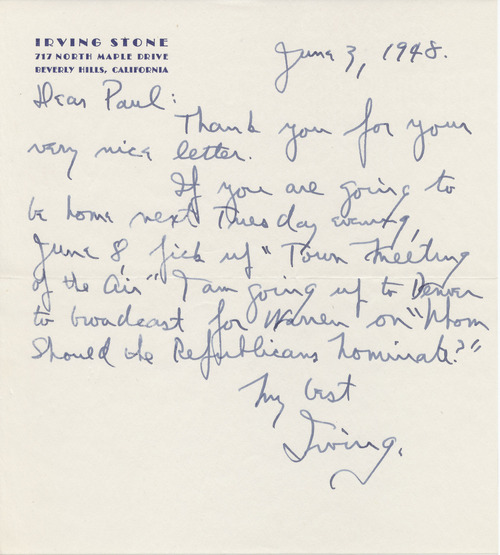 June 3, 1948.
IRVING STONE
717 NORTH MAPLE DRIVE
BEVERLY HILLS, CALIFORNIA
Dear Paul:
Thank you for your very nice letter.
If you are going to be home next Tuesday evening, June 8, pick up "Town Meeting of the Air" I am going up to Denver to broadcast for Waren on "Whom Should the Republicans Nominate?"
My best
Irving.