Irving Stone to Paul Darrow, October 20, 1940
Click on the image to view as a PDF. A transcription of the letter is on the right.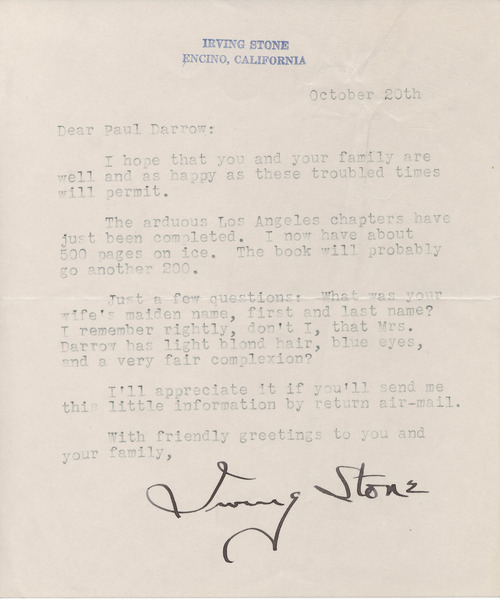 IRVING STONE
ENCINO, CALIFORNIA
October 20th
Dear Paul Darrow:
I hope that you and your family are well and as happy as these troubled times will permit.
The arduous Los Angeles chapters have just been completed. I now have about 500 pages on ice. The book will probably go another 200.
Just a few questions: What was your wife's maiden name, first and last name? I remember rightly, don't I, that Mrs. Darrow has light bond hair, blue eyes, and a very fair complexion?
I'll appreciate it if you'll send me this little information by return air-mail.
With friendly greetings to you and your family,
Irving Stone