Clarence Darrow to Jacob C. Lutz, June 12, 1907
Click on the image to view as a PDF. A transcription of the letter is on the right.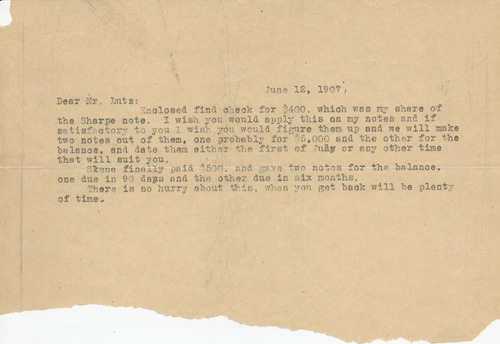 June 12, 1907
Dear Mr. Lutz:
Enclosed find check for $400. which was my share of the Sharpe note. I wish you would apply this on my notes and if satisfactory to you I wish you would figure them up and we will make two notes out of them, one probably for $5,000 and the other for the balance, and date them either the first of July or any other time that will suit you.
Skene finally paid $500. and gave two notes for the balance,one due in 90 days and the other due in six months.
There is no hurry about this, when you get back will be plenty of time.