Mary Elizabeth Darrow to Ammirus Darrow, October 30, ????
Click on the image to view as a PDF. A transcription of the letter is on the right.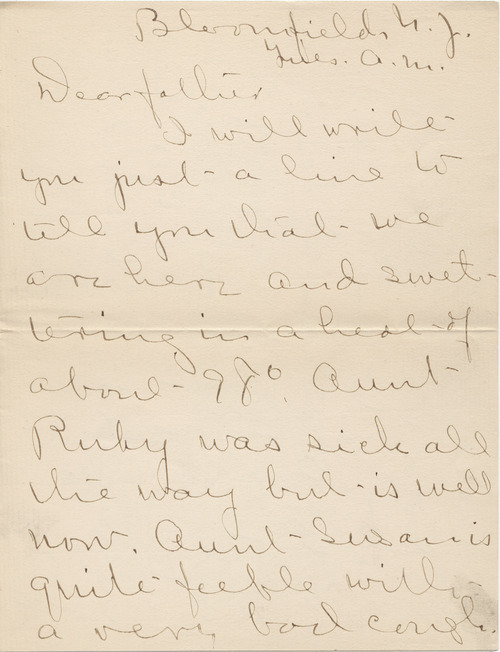 Bloomfield, N.J.
Tues. A.M.
Dear father
I will write you just a line to tell you that we are here and sweltering in a heat of about 98℃. Aunt Ruby was sick all the way but is well now. Aunt Susan is quite feeble with a very bad cough.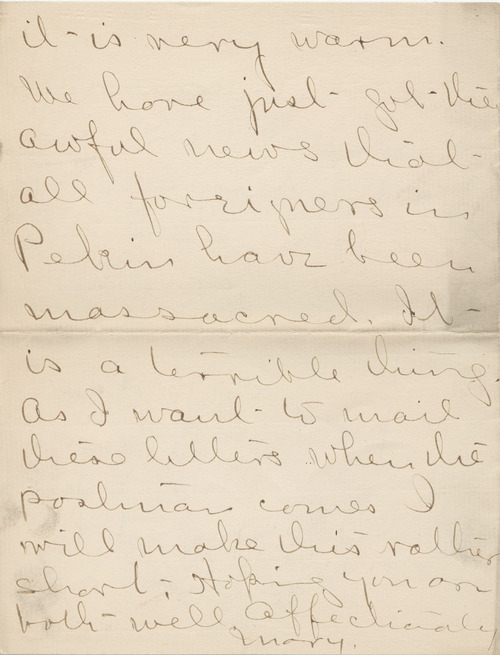 it - is very warm. We have just - got - the awful news that all foreigners in Peking have been massacred. It - is a terrible thing. As I want to mail these letters when the postman comes I will make this rather short. Hoping you are both - well. Affectionately
Mary.