Clarence Darrow to D. C. Stephenson, November 10, 1928
Image provided by the Indiana State Library.
Click on the image to view as a PDF. A transcription of the letter is on the right.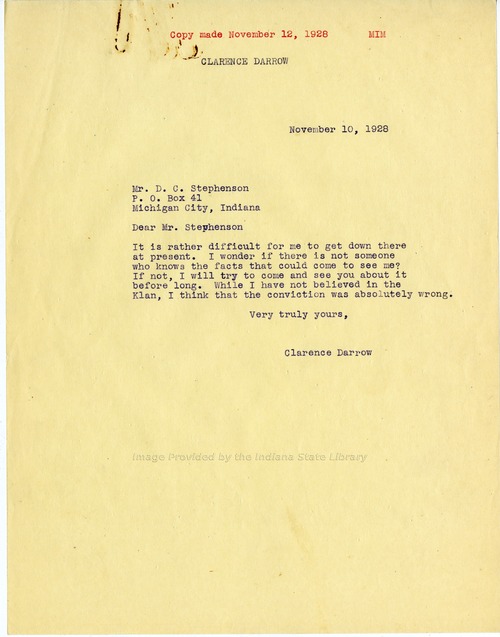 Copy made November 12, 1928 MIM

Clarence Darrow
November 10, 1928
Mr. D. C. Stephenson
P. O. Box 41
Michigan City, Indiana
Dear Mr. Stephenson
It is rather difficult for me to get down there at present. I wonder if there is not someone who knows the facts that could come to see me? If not, I will try to come and see you about it before long. While I have not believed in the Klan, I think that the conviction was absolutely wrong.
Very truly yours,
Clarence Darrow