D. C. Stephenson to Clarence Darrow, May 11, 1930
Image provided by the Indiana State Library.
Click on the image to view as a PDF. A transcription of the letter is on the right.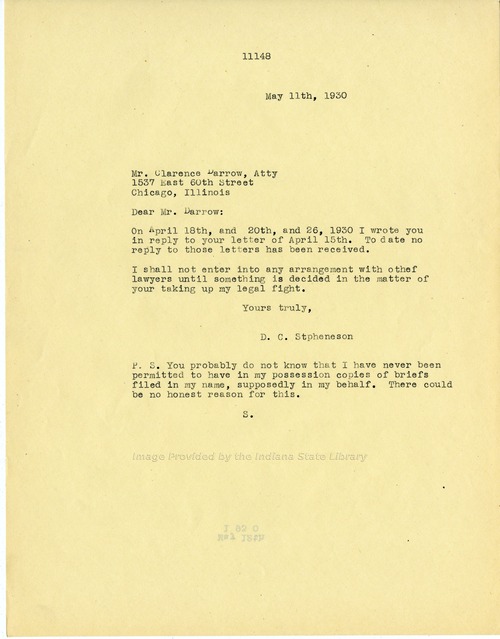 11148
May 11th, 1930


Mr. Clarence Darrow, Atty
1537 East 60th Street
Chicago, Illinois
Dear Mr. Darrow:
On April 18th, and 20th, and 26, 1930 I wrote you in reply to your letter of April 15th. To date no reply to those letters has been received.
I shall not enter into any arrangement with othef lawyers until something is decided in the matter of your taking up my legal fight.
Yours truly,
D. C. Stephenson
P. S. You probably do not know that I have never been permitted to have in my possession copies of briefs filed in my name, supposedly in my behalf. There could be no honest reason for this.
S.