Arthur Garfield Hays to Paul Darrow, July 8, 1941
Hays is referring to the autobiography by Irving Stone titled Clarence Darrow For the Defense published in 1941.
Click on the image to view as a PDF. A transcription of the letter is on the right.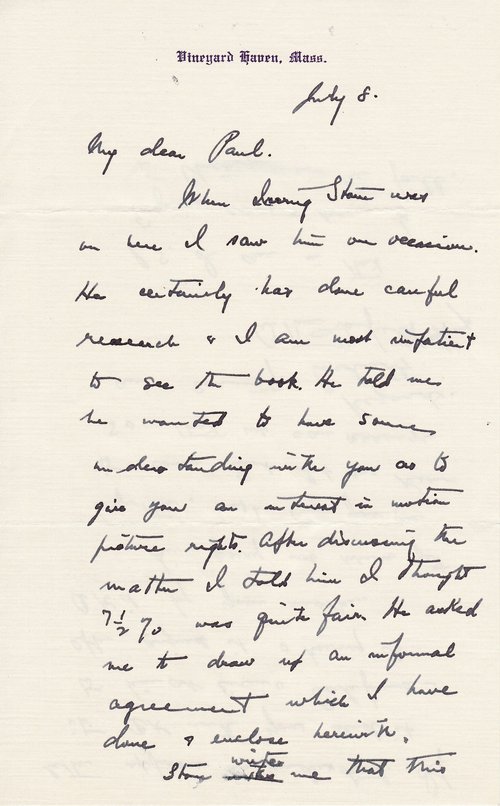 Vineyard Haven, Mass.
July 8.
My dear Paul.
When Irving Stone was in here I saw him on occasion. He certainly has done careful research & I am most impatient to see the book. He told me he wanted to have someone in [?] tanding with you as to give you an interest in motion picture rights. After discussing the matter I told him I thought 7½% was quite fair. He asked me to draw up an informal agreement which I have done & enclose herewith.
Stone xxx writes me that this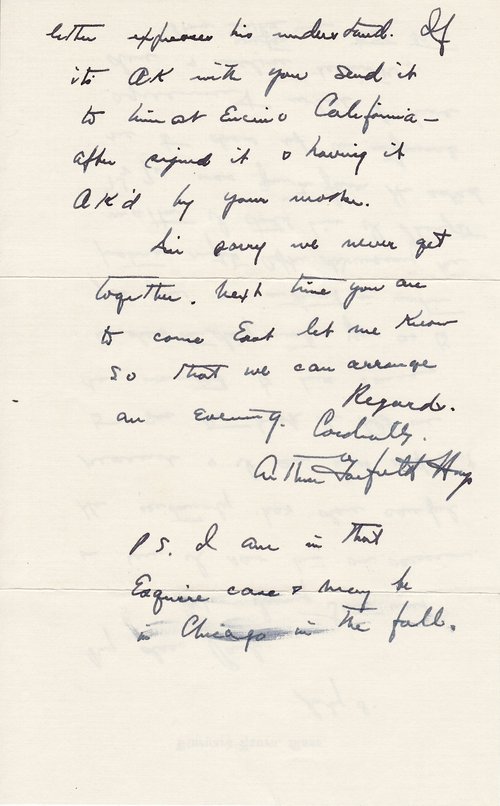 letter expresses his understand. If it's OK with you send it to him at Encino California - after signing it & having it OK'd by your mother.
I'm sorry we never get together. Next time you are to come East let me know so that we can arrange an evening.
Regards.
Cordially
Arthur Garfield Hays
PS. I am in that Esquire case & may be in Chicago in the fall.