F. H. La Guardia to Clarence Darrow, November 25, 1933
Click on the image to view as a PDF. A transcription of the letter is on the right.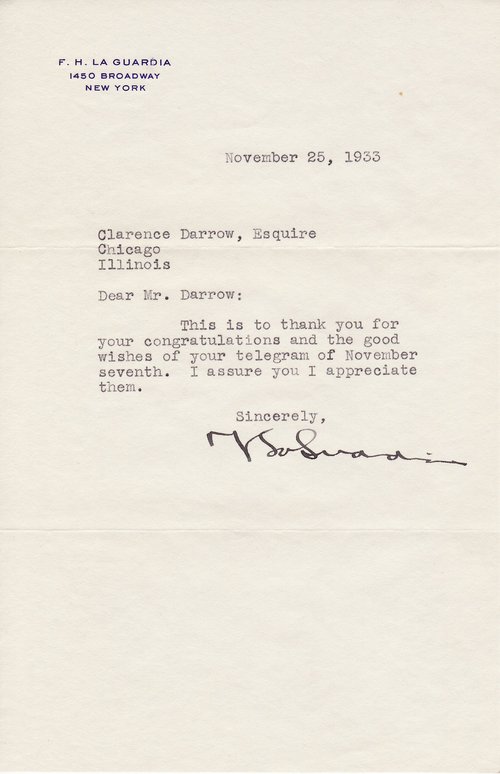 F.H. La Guardia
1450 Broadway
New York
November 25, 1933
Clarence Darrow, Esquire
Chicago
Illinois.
Dear Mr Darrow:
This is to thank you for your congratulations and the good wishes of your telegram of November seventh. I assure you I appreciate them.
Sincerely,
F. La Guardia