Jane Addams to Clarence Darrow, October 20, 1932
Jane Addams is referring to Jessie Binford (1876 - 1966), known as "the conscience of Chicago," who was a longtime associate of Addams, founder of Chicago's Hull House. Binford was inducted into the Iowa Women's Hall of Fame in 1977.
Click on the image to view as a PDF. A transcription of the letter is on the right.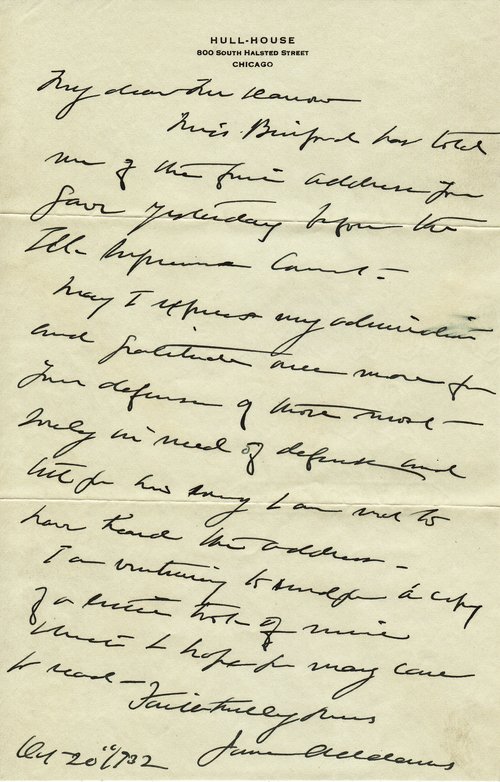 HULL-HOUSE
800 South Halsted Street
Chicago

My dear Mr. Darrow
Mrs. Binford has told me of the fine address you gave yesterday before the Ill. Supreme Court.
May I express my admiration and gratitude ever more for your defense of those most surely in need of defense and tell you how sorry I am not to have heard the address.
I am venturing to send you a copy of a little text of mine that I hope you may care to read -
Faithfully yours
Jane Addams
Oct 20 1932