H. L. Mencken to Clarence Darrow, May 15, 1924
Click on the image to view as a PDF. A transcription of the letter is on the right.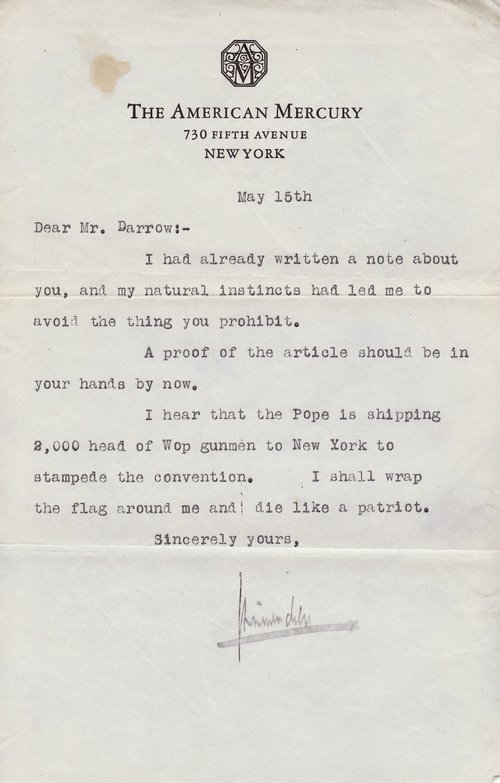 The American Mercury
730 Fifth Avenue
New York
May 15th

Dear Mr. Darrow:-
I had already written a note about you, and my natural instincts had led me to avoid the thing you prohibit.
A proof of the article should be in your hands by now.
I hear that the Pope is shipping 2,000 head of Wop gunmen to New York to stampede the convention. I shall wrap the flag around me and die like a patriot.
Sincerely yours
H. L. Mencken