Elbert Hubbard to Clarence Darrow, April 25, 1905
Click on the image to view as a PDF. A transcription of the letter is on the right.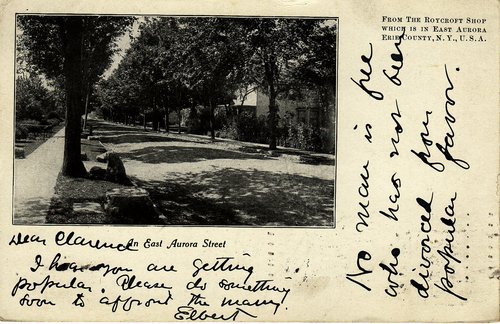 From The Roycroft Shop
Which Is In East Aurora
Erie County, N.Y., U.S.A.
[IMAGE]
An East Aurora Street
Dear Clarence
I hear you are getting popular. Please do something soon to affront the many.
Elbert
No man is free who has not been divorced from popular favor.