Theodore Brentano to Clarence Darrow, December 5, 1924
Click on the image to view as a PDF. A transcription of the letter is on the right.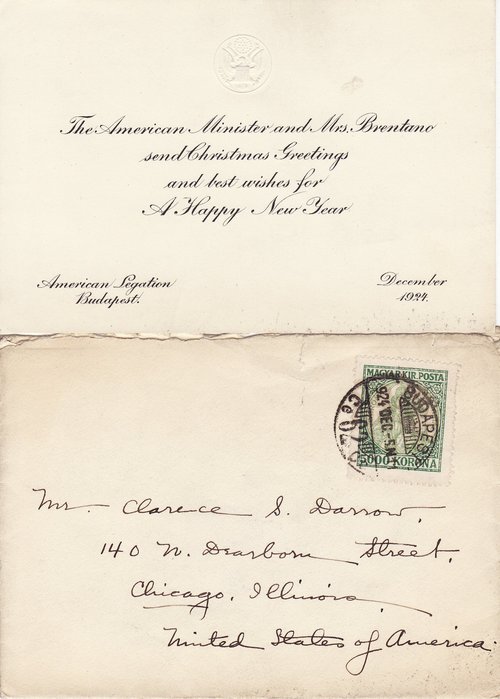 The American Minister and Mrs. Brentano
send Christmas Greetings
and best wishes for
A Happy New Year
American Legation
Budapest.
Mr. Clarence S. Darrow,
140 N. Dearborn Street,
Chicago, Illinois,
United States of America.