W. E. B. Du Bois to Clarence Darrow, February 3, 1932
The Crisis magazine was found in 1910 by W.E.B. Du Bois. One of the oldest black periodicals in America, it still remains the official publication of the National Association for the Advancement of Colored People (NAACP). See https://naacp.org/news
Click on the image to view as a PDF. A transcription of the letter is on the right.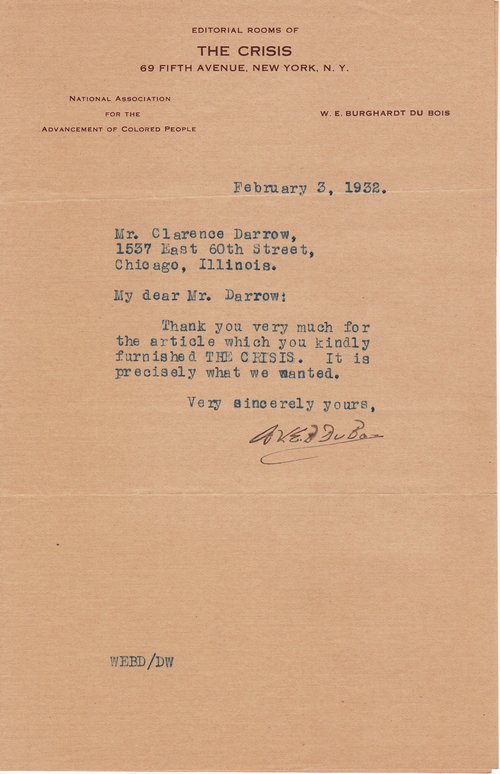 Editorial Rooms of
The Crisis
69 Fifth Avenue, New York, N.Y.
National Association
For The
Advancement Of Colored People
W.E. Burghardt Du Bois
February 3rd, 1932.
Mr. Clarence Darrow,
1537 East 60th Street,
Chicago, Illinois.
My Dear Mr. Darrow:
Thank you very much for the article which you kindly furnished THE CRISIS. It is precisely what we wanted.
Very sincerely yours,
W.E.B Du Bois
WEBD/DW