Charles S. Deneen to Clarence Darrow, October 9, 1905
Click on the image to view as a PDF. A transcription of the letter is on the right.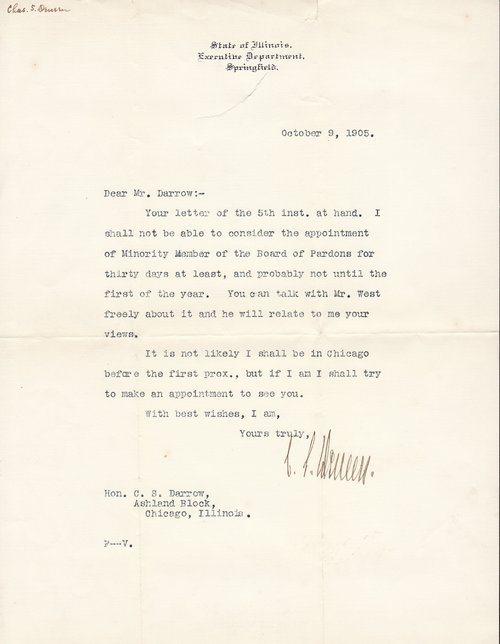 Chas S. Deneen
State of Illinois.
Executive Department,
Springfield.
October 9, 1905
Dear Mr. Darrow:-
Your letter of the 5th inst. at hand. I shall not be able to consider the appointment of Minority Member of the Board of Pardons for thirty days at least, and probably not until the first of the year. You can talk with Mr. West freely about it and he will relate to me your views.
It is not likely I shall be in Chicago before the first prox., but if I am I shall try to make an appointment to see you.
With best wishes, I am,
Yours truly,
C.S.Deneen
Hon. C. S. Darrow,
Ashland Block,
Chicago, Illinois
F--V.