W. A. White to Clarence Darrow, August 2, 1926
Click on the image to view as a PDF. A transcription of the letter is on the right.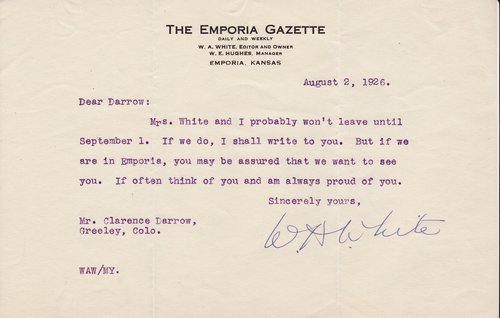 The Emporia Gazette
Daily and Weekly
W. A. White, Editor and Owner
W.E. Hughs, Manager

August 2, 1926.
Dear Darrow:
Mrs. White and I probably wont leave until September 1. If we do, I shall write you. But if we are in Emporia, you may be assured that we want to see you. If often think of you and am always proud of you.
Sincerely yours,
W.A. White
Mr. Clarence Darrow
Greeley, Colo.
WAW/MY.