Clarence Darrow to Paul Darrow, January 30, 1930
Notes on date: Year written on letter by an unknown person
Click on the image to view as a PDF. A transcription of the letter is on the right.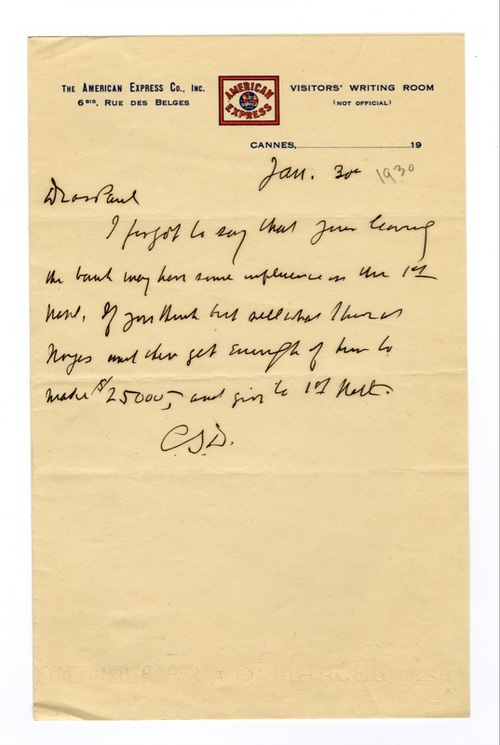 The American Express Co., Inc.
6 BIS, Rue des Belges

American Express

Visitors' Writing Room
(Not Official)

Cannes

Jan. 30

Dear Paul

I forgot to say that your leaving the bank may have some influence on the 1st Natl. If you think best sell what I have at Noyes and then get enough of [?] to make $25000? and give to 1st Natl.

C S.D.