Clarence Darrow to Charles J. Dutton, August 28, XXXX
Click on the image to view as a PDF. A transcription of the letter is on the right.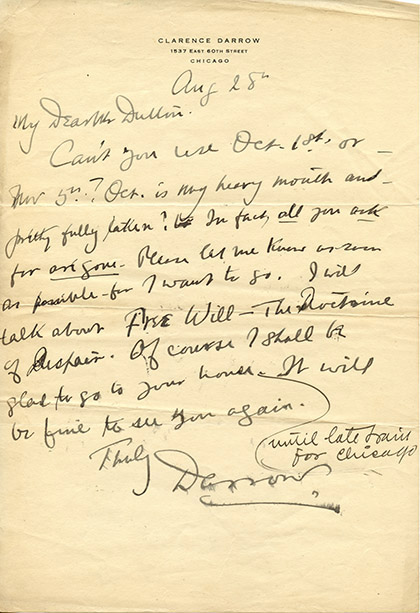 Aug 28th
My Dear Mr. Dutton
Can't you use Oct 1st, or Nov 5th? Oct. is my heavy month and pretty fully taken? In fact, all you ask for are gone — Please let me know as soon as possible — for I want to go. I would talk about Free Will — The Doctrine of Despair. Of course I shall be glad to go to your house — until late train for Chicago. It will be fine to see you again.
Truly,
Darrow.