Clarence Darrow to Paul Darrow, August 29, ????
Click on the image to view as a PDF. A transcription of the letter is on the right.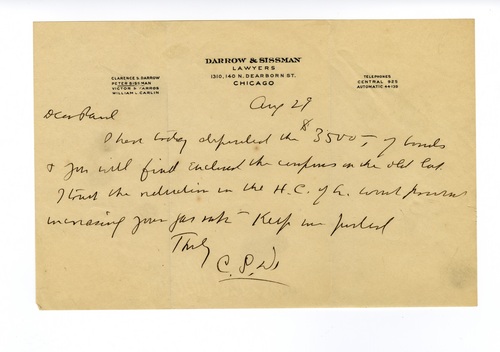 Darrow & Sissman
Lawyers
1310, 140 N. Dearborn St.
Chicago

Clarence S. Darrow
Peter Sissman
Victor S. Yarros
William L. Carlin
Telephones
Central 925
Automatic 44-139
Aug 29
Dear Paul
I have today deposited the $3500? of bonds & you will find enclosed the coupons on the old lot. I trust the reduction in the H.C. of L. wont [pressure ?] increasing your gas rate — Keep me posted[.]
Truly
C.S.D.