Clarence Darrow to Paul Darrow, September 7, 1913
Darrow's statement about being with Moyer in Michigan is in reference to working with Charles Moyer, President of the Western Federation of Miners, when they called on Governor Ferris of Michigan to help settle a strike in the Michigan Copper District by arbitration.
Click on the image to view as a PDF. A transcription of the letter is on the right.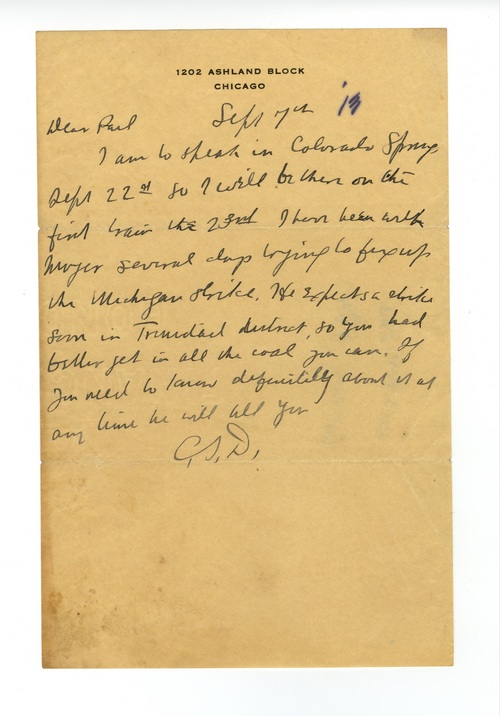 1202 Ashland Block
Chicago
Sept 7th '13
Dear Paul
I am to speak in Colorado Springs Sept 22nd so I will be there on the first train the 23rd [.] I have been with Moyer several days trying to fix up the Michigan strike. He expects a strike soon in Trinidad district, so you had better get in all the coal you can. If you need to know definitely about it at any time he will tell you[.]
C.S.D