Clarence Darrow to Paul Darrow, December 12, 1912
Click on the image to view as a PDF. A transcription of the letter is on the right.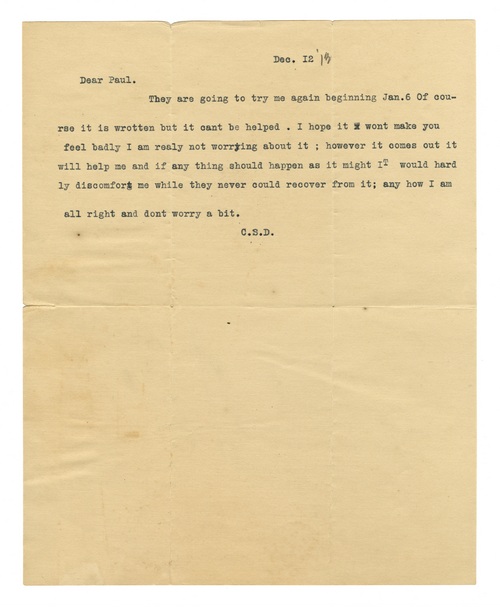 Dec. 12
Dear Paul
They are going to try me again beginning Jan.6 Of course it is wrotten but it cant be helped. I hope it xxx wont make you feel badly I am realy not worrying about it; however it comes out it will help me and if any thing should happen as it might It would hardly discomfort me while they never could recover from it; any how I am all right and dont worry a bit.
C.S.D.