Clarence Darrow to Paul Darrow, July 12, 1912
Click on the image to view as a PDF. A transcription of the letter is on the right.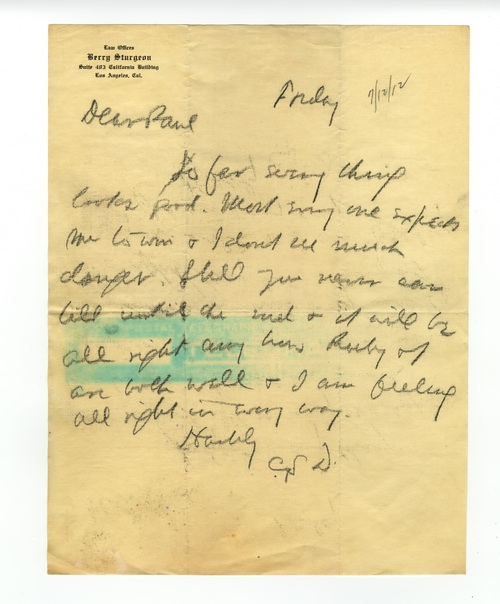 Law Offices
Berry Sturgeon
Suite 403 California Building
Los Angeles, Cal.
Friday
Dear Paul
So far every thing looks good. Most every one expects me to win & I dont see much danger. Still you never can tell until the end & it will be all right any how[.] Ruby & I are both well & I am feeling all right in every way.
Hastily
C.S.D.