Clarence Darrow to Paul Darrow, May 1, 1912
Click on the image to view as a PDF. A transcription of the letter is on the right.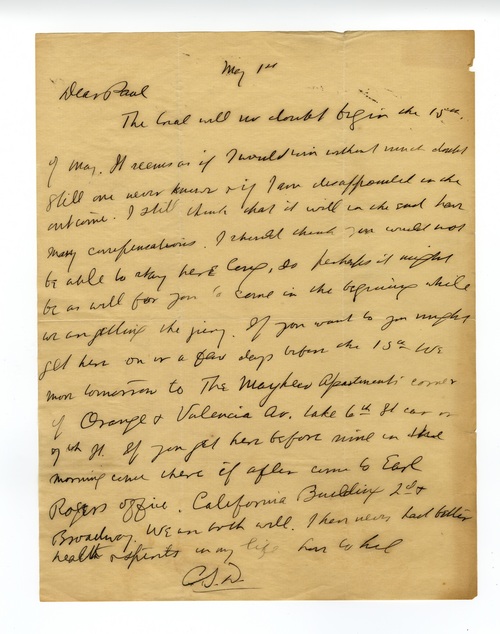 May 1 st
Dear Paul
The trial will no doubt begin the 15th of May. It seems as if I would win without much doubt[.] Still one never knows & if I am disappointed in the out come. I still think that it will in the end have many compensations. I should think you would not be able to stay here long, so perhaps it might be as well for you to come in the beginning while we are getting the jury. If you want to you might get here on or a few days before the 15th [.] We move tomorrow to The Mayhew Apartments corner of Orange and Valencia Av. take 6th St. car on 7th St. If you get here before nine in the morning come there if after come to Earl Rogers office, California Building 2d & Broadway. We are both well. I have never had better health & spirits in my life.
Love to Lil
C.S.D.