Clarence Darrow to Paul Darrow, February 20, 1912
Darrow is discussing raising money for his upcoming bribery trial. He was indicted on January 29, 1912. The reference to ensign could be to Charles B. Ensign (1860 - 1942) or his brother, Adelbert L. Ensign or to their firm, C. B. Ensign & Co. The Ensign firm, based in Chicago, was used by Clarence Darrow and his son as an investment bank for their Greeley Gas & Fuel Company in Colorado.
Click on the image to view as a PDF. A transcription of the letter is on the right.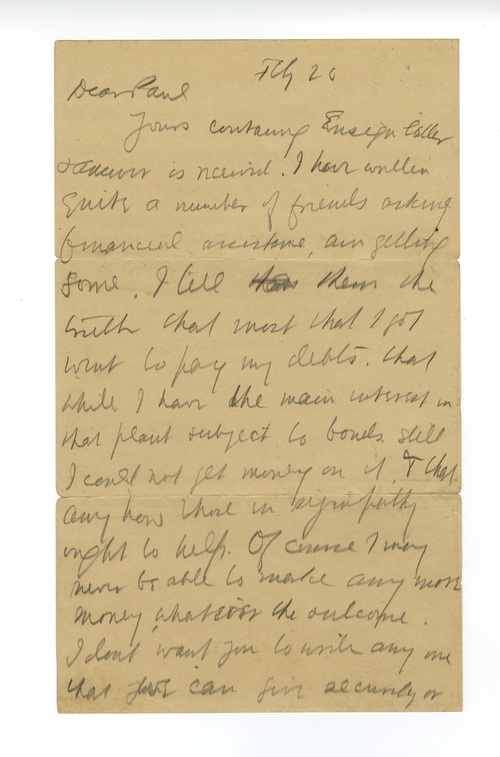 Feby 20
Dear Paul
Yours containing Ensign letter & answer is received. I have written quite a number of friends asking financial assistance, am getting some. I tell xxx them the truth that most that I got went to pay my debts. That while I have the main interest in that plant subject to bonds still I could not get money on it. Tthat any how those in sympathy ought to help. Of course I may never be able to make any more money, whatever the outcome. I dont want you to write any one that we can give security or