Clarence Darrow to Paul Darrow, February 1, 1912
Darrow wrote this letter just a few days after he was indicted on jury bribery charges on January 29, 1912.
Click on the image to view as a PDF. A transcription of the letter is on the right.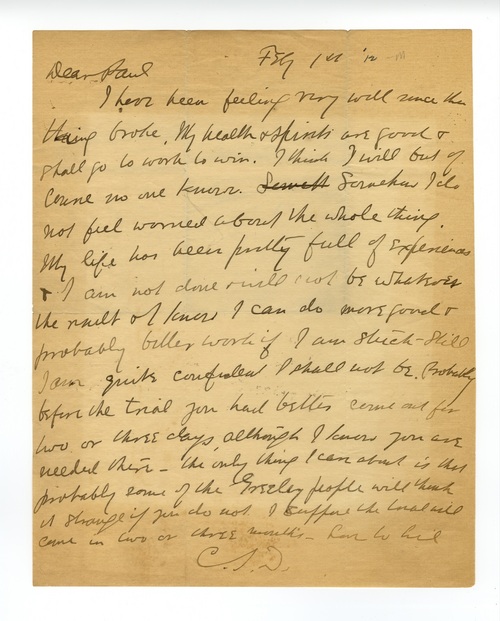 Feby 1 st '12
Dear Paul
I have been feeling very well since the thing broke. My health & spirits are good & shall go to work to win. I think I will but of course no one knows. xxx Somehow I do not feel worried about the whole thing. My life has been pretty full of experiences & I am not done & will not be whatever the result & I know I can do more good & probably better work if I am stuck— still I am quite confident I shall not be. Probably before the trial you had better come out for two or three days, although I know you are needed there— the only thing I care about is that probably some of the Greeley people will think it strange if you do not. I suppose the trial will come in two or three months.
Love to Lil
C.S.D.