Clarence Darrow to Paul Darrow, January 2, 1912
Click on the image to view as a PDF. A transcription of the letter is on the right.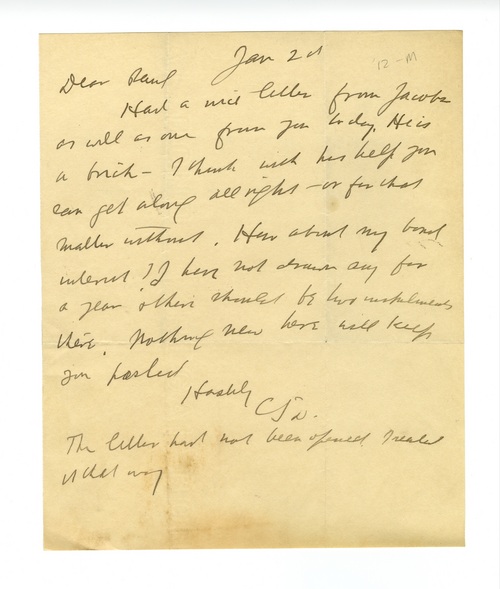 Jan 2nd
Dear Paul
Had a nice letter from Jacobs as well as one from you to day. He is a [?]? I think with his help you can get along all right? or for that matter without. How about my bond interest? I have not drawn any for a year & there should be two instalments there. Nothing new here will keep you posted[.]
Hastily
CSD.
The letter had not been opened. I sealed it that way[.]