Clarence Darrow to J. Howard Moore, November 6, 1911
Darrow's statement that the "battle begins soon" refers to the upcoming trial of the McNamara brothers for the bombing of the Los Angeles Times building on October 1, 1910.
Click on the image to view as a PDF. A transcription of the letter is on the right.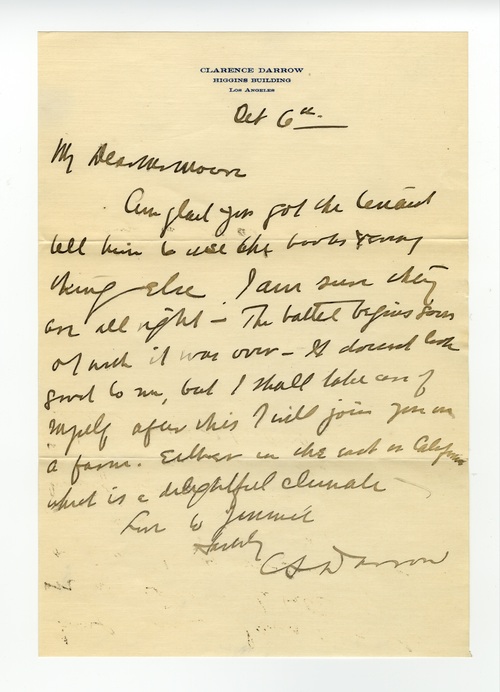 Clarence Darrow
Higgins Building
Los Angeles

Oct 6 th.
My Dear Mr. Moore
Am glad you got the tenant tell him to use the books & any thing else. I am sure they are all right— The battle begins soon & I wish it was over— It doesnt look good to me, but I shall take care of myself after this I will join you on a farm. Either in the east or California which is a delightful climate[.]
Love to Jennie
Hastily
CS Darrow