Clarence Darrow to Paul Darrow, September 20, 1911
Click on the image to view as a PDF. A transcription of the letter is on the right.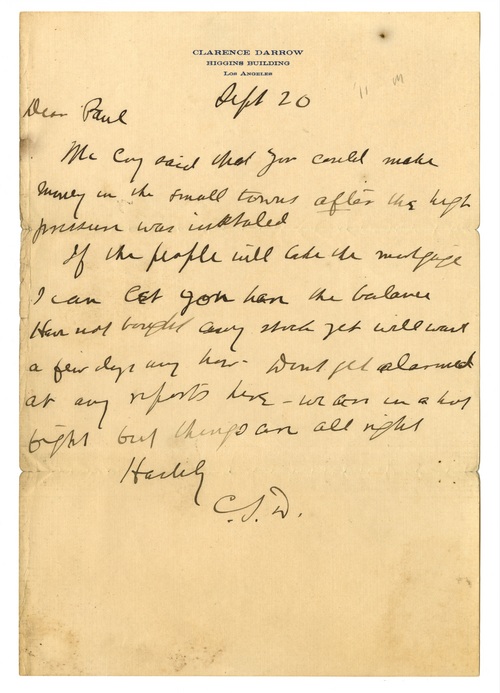 Clarence Darrow
Higgins Building
Los Angeles

Sept 20
Dear Paul
Mc Coy said that you could make money in the small towns after the high pressure was [instaled ?][.]
If the people will take the mortgage I can let you have the balance[.] Have not bought any stock yet will wait a few days any how. Dont get alarmed at any reports here? we are in a hot fight but things are all right[.]
Hastily
C.S.D.