Clarence Darrow to George E. Dickson, November 5, 1906
Click on the image to view as a PDF. A transcription of the letter is on the right.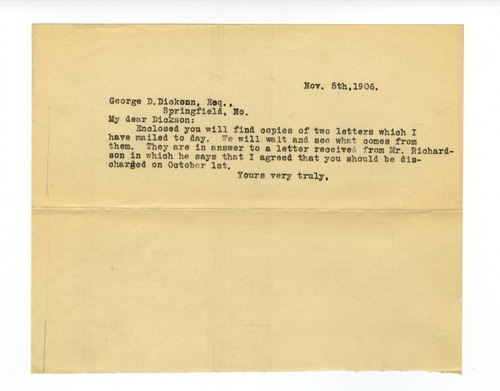 Nov. 5th, 1906.
George D. Dickson, Esq.,
Springfield, Mo.
My dear Dickson:
Enclosed you will find copies of two letters which I have mailed to day. We will wait and see what comes from them. They are in answer to a letter received from Mr. Richardson in which he says that I agreed that you should be discharged on October 1st.
Yours very truly,